"Simplicity is the ultimate sophistication" – Leonardo Da Vinci.  Bluebird texture pack is a sophisticated [16×16] texture pack with an extraordinary name. If you are bored of your current texture pack or cannot find one that will suit you. Look no further because this is truly the ultimate texture pack!
The ambient lighting and the softness of the texture pack make it look stunning. Bluеbird texture pack changes your perspective of Minecraft. My favorite blocks are the wood. They are absolutely amazing, they look like the finish tree planks and can be perfect for building a sauna in Minecraft
The unnecessary dots were removed and the wooden blocks acquired a lighter and smoother look. The game acquires a cartoony view as well which is pretty cool as you can enjoy and relax the game without having to worry about scary monsters and evil endermen. They aren't scary anymore!
The game get's a light feel to the gameplay: no more stress; no more awareness; no more anger, just enjoyment. This is why I love this texture pack, it is simple but yet it is incredible . Before I have seen this texture pack i thought it is impossible to create something so amazing but keep it in small formats. I was wrong, nothing is impossible.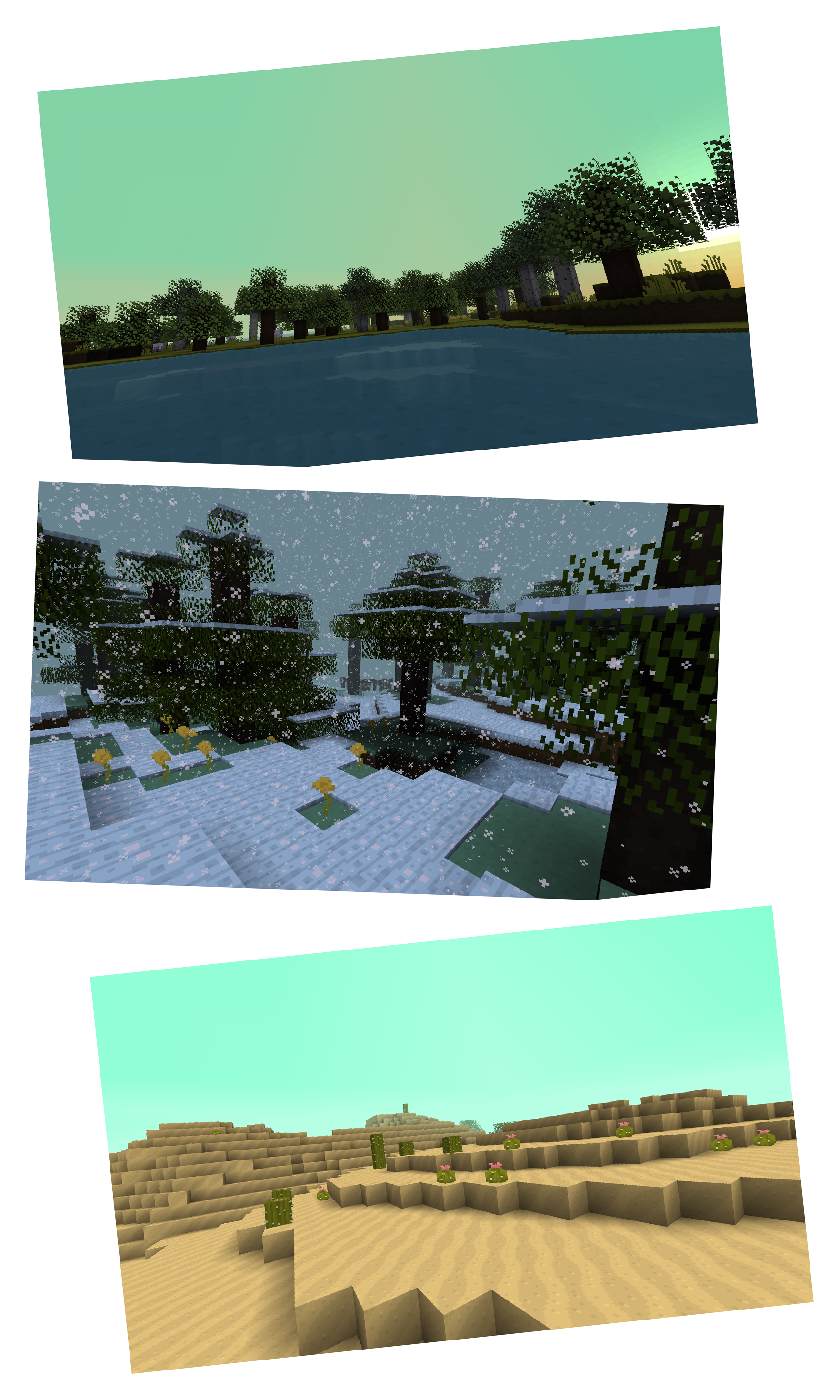 Bluebird texture pack is a perfect choice for anyone: kids, adults. Anyone can enjoy it since Bluebird is universal and brings joy. It is amazing how can a tiny texture pack bring so much happiness to people. Don't miss out on this one and make sure you download it!
How to Install Bluebird Texture pack for Minecraft
It is very easy to install any texture pack into Minecraft, especially the 16x ones
Download Bluebird texture pack
Make sure to keep it in .rar/.zip if it is not, then just archive it.
Open up Minecraft and click texture packs
Press open texture packs folder 
Copy the Bluebird.rar/.zip into that folder
Close all windows and select the texture pack in-game
Enjoy!