PleadiaCraft. The ultimate and thrilling texture pack that will absolutely blow your mind. The artist must have put an insane set of effort and time into this texturepack, and detail can be easily found on selection of this texture pack. This texture pack introduces new and simple textures that look good, and brighten up the rest of your world. The textures on blocks and materials give the game a more cartoony feel. Simple textures, but they make sense. The best part is, they dont look redicoulous.
This texture pack is great for any player who just wants a more 'Happy' world. Something where you can easily define each individual block and material. Something that isn't hard to see or work out what it actually is. Its perfect, I really enjoy the use of this texture pack. I recommend this texture pack to any player. The texture pack is a 16×16 version. Some players might think that this could become a problem, less detail perhaps. They would turn there backs to this amazing pack without even trying it first. Its beautiful, who needs extreme high detailed texture packs when you can get a just as beautiful one without the over done blocks that don't even tile!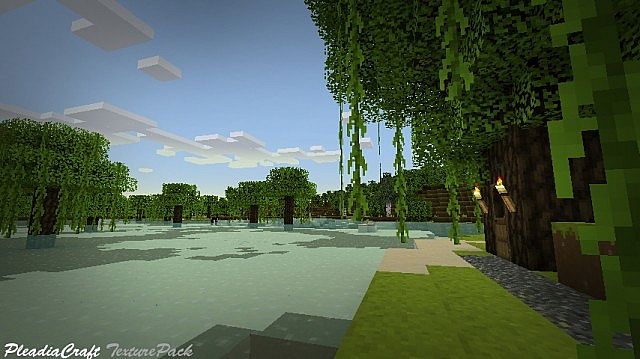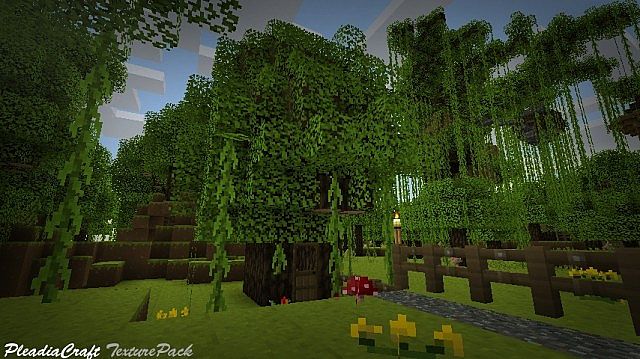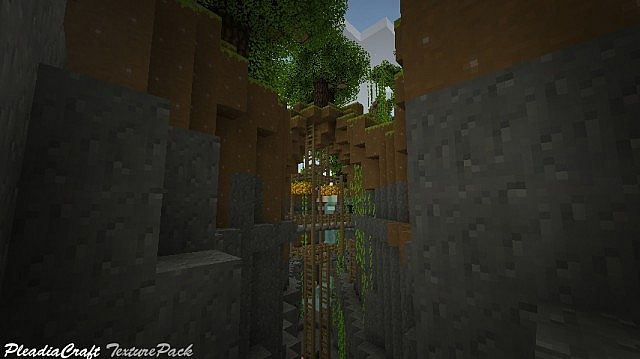 How to install PleadiaCraft Texture Pack
Browse to %appdata%/roaming/.minecraft/texturepacks or run minecraft select the "texturepack" menu, then select open texture packs folder.
Drag the entire zip file into the opened texturepacks folder.
Select the texture pack in game
Done!