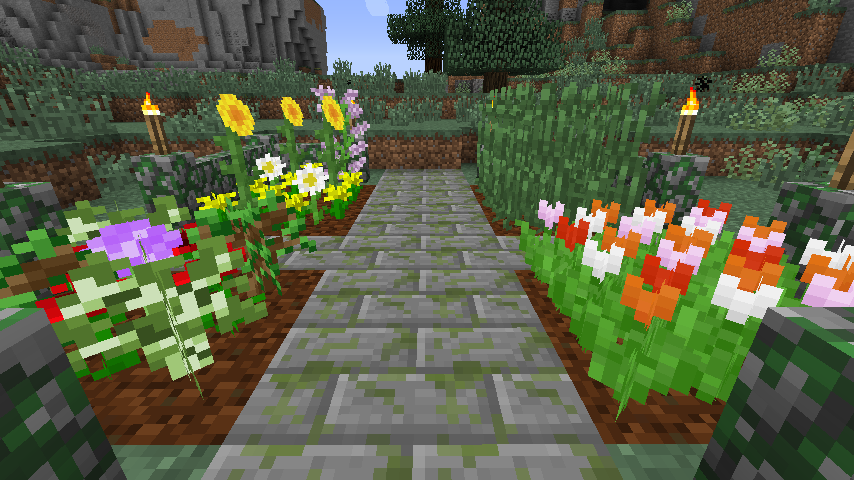 Mix and match multiple plants on special garden blocks – even between them!

Use the Garden Trowel to fine-tune your arrangements. Some slots have restrictions on the size of plants they'll hold.
An assortment of containers provided by the mod. Combinations of pattern and color are almost innumerable.

Decorate your yard.

Fill the decorative pots with netherrack to decorate your Nether gardens or Zelda dungeons.

Medium-size pots offer size variety but can't hold the largest plants like their full-size brethren.