Do you like the incredibly popular Mario Sunshine game from Nintendo? What if you could capture that magical feel in your Minecraft game? This is the mod for you! This is the Mario Sunshine Map for Minecraft. This map includes a hige world with areas modeled right out of the game.  You will see over 12 areas including secrets and more!  Explore and platform through danger while finding your way through this world.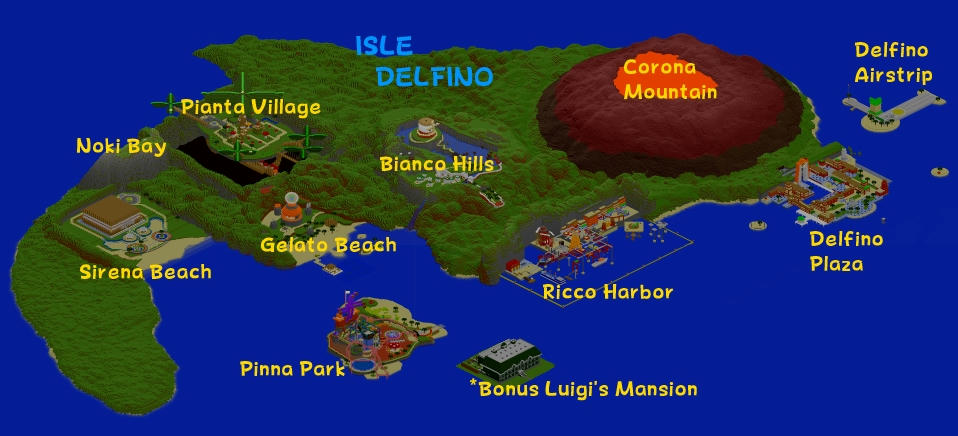 If you like games like Mario Sunshine or even just exploring huge islands, be sure to download and install Mario Sunshine Map for Minecraft today!
Mario Sunshine Map Main Features
A recreation of Mario Sunshine with tons of areas to explore!
Includes sections like Gelato Beach, Ricco Harbor and even a bonus Luigis Mansion area!
How to Use Mario Sunshine Map
Install as follows in the instructions below.
Make sure you install the extra packs for sounds and textures.
Mario Sunshine Map Pros and Cons
Pros
A really well made version of Mario Sunshine inside Minecraft!  You will be able to explore huge areas and fine hidden secrets.
Cons
This is still a work in progress so expect some missing areas but what is already here looks really nice.
How to Install Mario Sunshine Map
Go to Start Menu, type in %appdata% and search for .minecraft
Navigate to your .minecraft / Saves folder (if you don't have one already, run Minecraft and it will create one)
Download the Mario Sunshine Map for Minecraft and unzip if needed and place the map folder into the Saves folder
Download the Resource Pack from this link here
Download the paintings and textures here
Copy the resource packs into the resourcepack folder
Run minecraft and you are ready to play!